El Rodeo Mexican Restaurant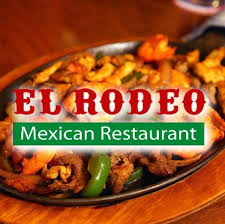 Restaurants
147 Western Avenue


South Portland, Maine 04106


(207) 773-8851 www.elrodeome.com




Open since 2013, we strive to do the best we can to give you the quality food you deserve for Authentic Mexican food. Freshly made tortilla chips, cut and fried everyday. All of our guacamole is made with freshly cut vegetables. Our mole, ranchera, verde sauces made fresh right here in the kitchen.
PDA PUNCH CARD:
Up to $10 off Dinner or up to $5 off Lunch for Lunch or Dinner any day.
BONUS: Present your card for 10% off savings on any return visit or take out orders.
ALSO VISIT: RODEO TO GO FOOD TRUCK
PDA PUNCH CARD #26 - present your card for a free taco
Location: Greater Portland
|
Cuisine: Unassigned, Casual, Mexican