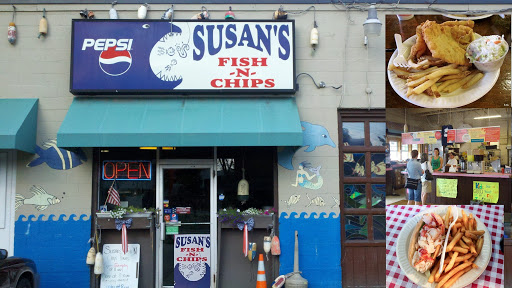 Restaurants
1135 Forest Ave


Portland, Maine 04101


(207) 878-3240 susansfishnchips.com




Susan's first opened it's doors in 1989. Since then it has been a favorite of locals and tourists alike. Specializing in Fresh fried Seafood at a great price Susan's has been featured in many magazines, newspapers, and television programs all across New England, and the country.
With an open kitchen and specialties like Fried clams, Chowders, Deep fried Lobster tail on a stick, Deep fried ice cream, and many others Susan's is a must when it comes to Great Food at Good Price.
PDA COUPONS -
3 coupons for Seafood Platter $27.99 and 3 coupons for Buy ONE FISH & CHIPS GET ONE FREE.
Location: Greater Portland
|
Cuisine: Unassigned, Seafood