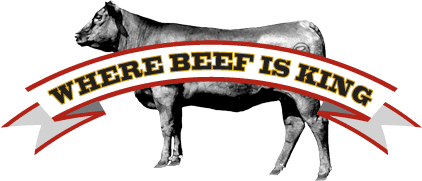 Restaurants
754 Roosevelt Trail


Windham, Maine 04062


(207) 892-8808 www.rustlerssteakhouse.com




These are not your ordinary steaks - but selected from only the finest Black Angus cattle available!
At Rustler's Steak House, we're proud to offer fresh Black Angus beef, some of which is raised right here in Maine. We acquire some of the beef from the Peppermint Fields Farm located in Fryeburg, Maine. Windy Hill Farm in Windham also supplies some of our beef along with fresh fruits and vegetables. We keep it fresh by processing all of our local beef here in a local USDA-inspected Windham Butcher Shop located on Varney Mill Road.
PDA COUPONS
- Six coupons for $5 off $25 spent on lunch or dinner with a $25 minimum food purchase.
Location: North + West
|
Cuisine: Unassigned, Steakhouse