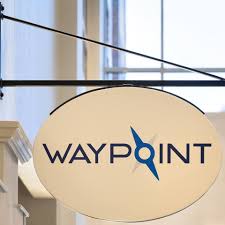 Restaurants
Embassy Suites Hotel 1050 Westbrook Street


Portland, Maine 04102


(207) 775-0032 embassysuitesportland.com




2021 EXTENSION: TEMPORARILY CLOSED
Formerly Cafe Stroudwater. Make Waypoint a stop along your next journey!
The restaurant and bar located at the Embassy Suites Hotel boasts 100+ seats in a modern, urban dining area. Enjoy your meal indoors or grab a drink out on our recently renovated atrium and private garden patio.
Offering a diverse selection of American style fare, Waypoint's menu provides guests with a true Maine experience, catering to those stopping by for business and/or leisure. From seafood to 'Deli Destinations', pizza, burgers and steak, people will discover this travel-themed dining experience to be one of the best values just outside of the Old Port.
PDA OFFER:
PUNCH CARD Up to $10 off second Dinner entrée or $5 off second Lunch entrée or appetizer
Location: Greater Portland
|
Cuisine: American, Fine Dining, Seafood